VLINDER for cities
Given the ongoing climate change, the increased probability in extreme weather and the evolution in spatial planning data from climate stations are very relevant. It offers local administrations often for the first time insight in their local urban heat island and might be used to take suitable local measures to limit e.g. heat stress. The interest of cities to be part of the network led to local partnerships with schools in order to increase their chances for (a) VLINDER weather station(s).
It is obvious that 1 or multiple VLINDER weather stations on their territory is of large interest for local administrations. The availability of accurate, realtime meteorological data offers in this IoT age many possibilities. The VLINDER project is for many cities an opportunity to map often for the first time their local heat island. This interest explains why many schools were supported by local administrations in their search for suitable measurement locations.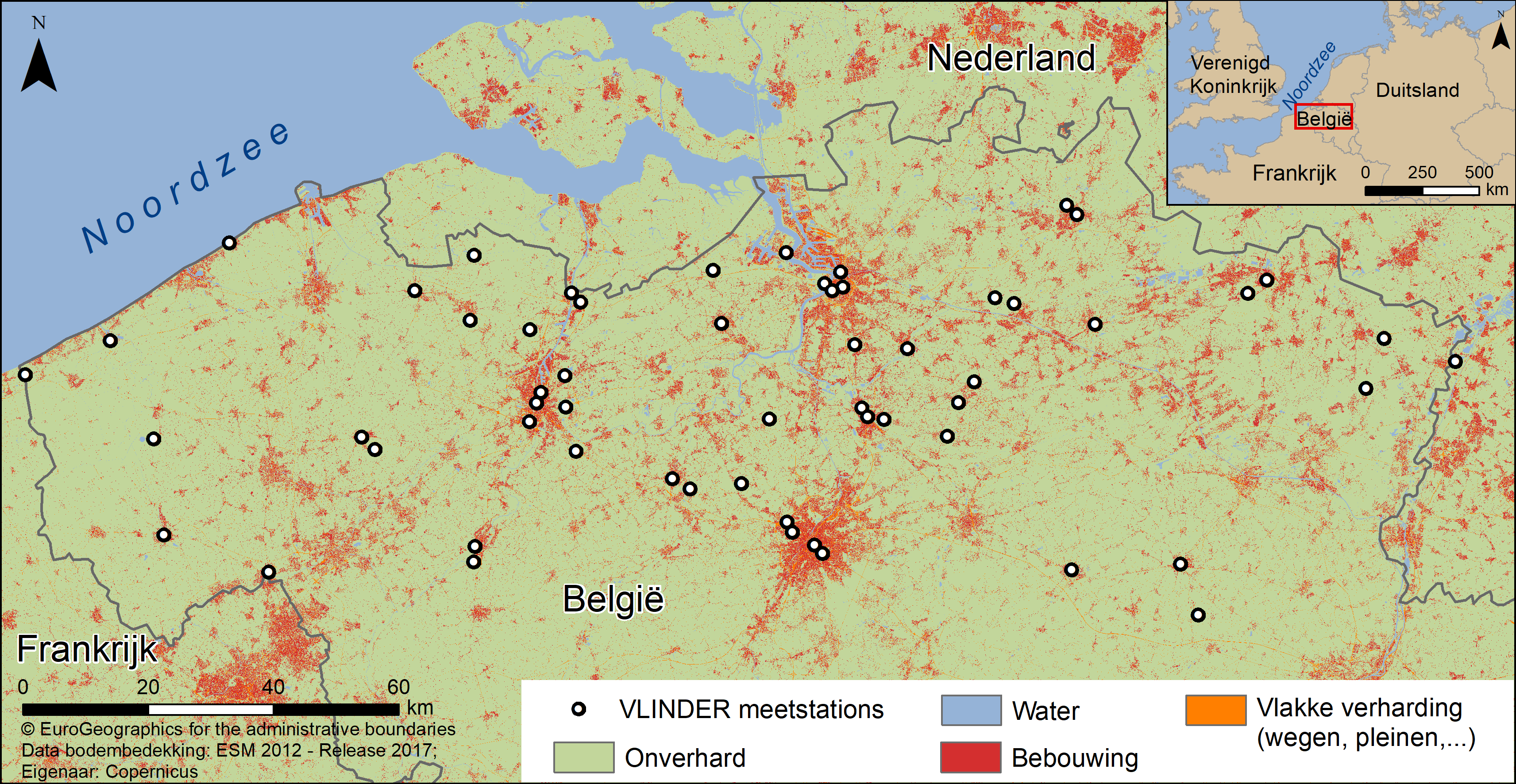 Due to the overwhelming interest to participate, only 1 out of 8 proposals for locations could be selected. In case cities or local administrations are interested in extending the network together with local schools, they can contact us.